Seasonal fashion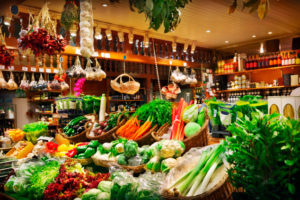 In the kitchen, as in fashion, the vector of development is set by trends. To understand what trend determines our gastronomic preferences today, just look at the ranking of the best restaurants in the world.
So, while from 2006 to 2009 the top rung of The World's 50 Best Restaurants was occupied by the Catalan restaurant elBulli, the world was engulfed in the fashion for molecular cuisine. The cooks frantically studied the manuals in physics, experimented with liquid nitrogen, evacuated, carbonized, and emulsified everything that came their way. In 2010, the star of Copenhagen Noma caught fire, and experts started talking about the phenomenon of New Nordic Food. Interestingly, it was not so much about the fashion for Scandinavian cuisine, but about seasonality and locality. These principles were practiced by chef Noma Rene Rejepi. The menu of his restaurant is directly dependent on the change of seasons and is based on local products. And this, in turn, guarantees visitors freshness, quality and an objective view of the cuisine of the region.
The principle "from the nearest bed – on the table" is characteristic not only for Noma. In Baltimore, I love to go to the Woodberry Kitchen. Here every time a new menu. A dip from the Maryland crab, which I order in June, cannot be tasted in March, but there is a seasonal alternative – a dip from sea bass with "granny smith" apples and carrots. And instead of a fantastic salad of fresh basil, which will appear in the summer, you can now try a salad of young kale cabbage with garlic croutons, red onions and oyster dressing.
A few years ago, Michelin three-star owner Yannick Alleno at Le Meurice, a Paris-based restaurant, began to develop the idea of ​​Le Terroir Parisien – a menu created exclusively from products grown and harvested around Paris. Today, Le Terroir Parisien is not just a menu, but two Parisian bistros. The goal of Allen is to revive the tradition of cooperation between restaurateurs and farmers from nearby villages. It's funny that the initiative began with a bet that the chef made with friends, trying to prove that they still produce great products in the Paris region. Now Allen leaves 2.5 million euros annually in the French treasury – about as much he spends on ingredients grown in his homeland. What to try at Le Meurice? Again, depending on the season: crispy cabbage from Pontoise and dandelions from Monmigny. Chickens from Udan, which were once more famous in Europe than Bresse's chickens, are prepared by Alleno according to the recipe of 1790 with potatoes and artichokes. For champignons grown by the third generation of the Spinelli family
in the quarries of Saint-Ouen-l'Homont, the chef delivers the sole and asparagus from Argenteuil, which Jean-Berryurie's great-great-great-grandfather delivered to the court of Napoleon III. A tender lamb combines with a green salad from Mervill, sprinkled with olive oil and cider vinegar of Lanya-sur-Marne.
Ukrainian restaurants are not actively formulating seasonal offers yet. Yes, in April-May, there are asparagus menus (asparagus, of course, is imported from Europe), in the summer – strawberries, in the autumn – pumpkin. Nevertheless, meat and fish are rarely touched, because it does not matter what time of year to bring New Zealand mutton or salmon grown in fish industry to the table. However, I hope that the time is not far off when not only the quality of Ukrainian products will reach the desired mark, but also restaurateurs will be able to establish close cooperation with farmers. And then in May and June we will savor young lamb, in July and August – Carpathian porcini mushrooms, in October – Black Sea mullet, in November – forest game, etc.
Without a doubt, the fashion for seasonality and locality is directly related to the global promotion of a healthy lifestyle – a long-lasting phenomenon. But the statement of one trend does not cancel the birth of another. What will the next big thing be? Take a closer look at El Celler de Can Roca in Girona, who drove Noma out of first place in last year's ranking.